Blackthorn Capital provide statutory and non statutory audit services to our client across a wide range of industries. We have a team of professionals to deliver our client annual requirements in a timely and efficient manner.
Statutory and non-statutory Audits
When a company meets certain criteria, a statutory audit is required. This can also occur should a company not meet its annual reporting deadlines. There is also a perception that an audit is purely a box ticking exercise, but it can prove to be much more than that. In some instances it may not be a statutory requirement but a condition by a bank or investor. Blackthorn Capital can assist you on all your statutory and non-statutory audit needs.
Annual accounts
Every company must prepare annual financial statements to be filed in the Companies Registration Office within specific deadlines. There are specific reporting  requirements and obligations to be complied with. Here at Blackthorn Capital we will ensure that you meet these deadlines and that the financial statements meet financial reporting standards.
Pension audit
A full audit is required for Pension schemes with more than 100 members. Smaller schemes need only submit an accountant's report. The areas covered by both are much the same and more and more schemes are reaching the 100-member threshold. Defined contribution schemes are now more prevalent and this places more responsibility on Trustees and Employers. Blackthorn Capital provides these specialist audit services for a number of clients.
Grant Audit
Funding bodies require an annual audit of grant funds and their application if certain conditions are met. This is to ensure that the funds received have been allocated correctly and are in line with the objectives of the funding proposal. There are specific reporting requirements dependent on the grant aiding body. Blackthorn Capital have been providing these services for a number of years for our clients particularity in the Software and Technology sector.
Jim Whelan
Managing Director Domus Projects Ltd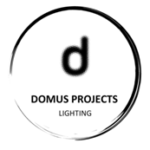 We have been dealing with Ann-Marie and Roslyn in Blackthorn since our Company started in 2005. Their expert financial advice and planning have been instrumental in the development, progress and sometimes survival of the business. They have developed not only our financial model but also our management structure. They are an important and essential part of our current and long term business progress and we would highly recommend them as your business financial partner