Jim Whelan
Managing Director Domus Projects Ltd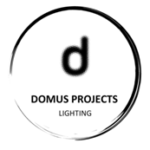 We have been dealing with Ann-Marie and Roslyn in Blackthorn since our Company started in 2005. Their expert financial advice and planning have been instrumental in the development, progress and sometimes survival of the business. They have developed not only our financial model but also our management structure. They are an important and essential part of our current and long term business progress and we would highly recommend them as your business financial partner
Ciarán Marron
CEO Activ8 solar energies

Blackthorn are our Corporate Finance advisors and advised us on SSE Airtricity's acquisition of a 40% stake in our company. They ensured that we were well structured from the outset and managed the acquisition process from start to finish. They were on hand at all times throughout the period and their expertise and understanding of the process was invaluable. We continue to work with them and would highly recommend them if you are thinking of selling your business.
Noel Kenna
Founder and Managing Director

Our company has been in operation since 1992. Blackthorn Capital have been our accountants and tax advisors throughout this period and look after us from a compliance, tax and strategic perspective. We would not hesitate recommending Blackthorn Capital.
Gary Corcoran
CEO Advance Systems

As a business employing 75 staff in Dublin with local sales of 10M+ PA and with an office in Boston MA serving the US market, having an accountant, adviser and confidante who is available, interested, clever and knowledgeable in one entity at my side has been a real gift for us and our business over the years and that's what we have experienced with Ann-Marie Reddy and her team at Blackthorn Capital. We have worked closely with Ann-Marie since 1994 and we have come to depend on them. They are diligent, hardworking, reliable people who take an active interest in the success of our business and the personalities within our team, Highly recommended.
Derek McGlynn
Managing Director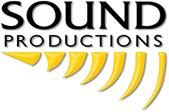 We have been dealing with Blackthorn Capital since 2001, when we completed a successful MBO of the company. They have advised us sine then and we have built up a long-standing working relationship covering all our financial compliance and corporate strategic needs. They continue to be an important partner in our business journey, and they are invaluable in their approach, availability and advice at all times. We would have no hesitation in recommending Blackthorn Capital.
Mark O'Donnell
Managing Partner
Odgers Berndtson

We have worked with Ann-Marie and her team at Blackthorn Capital for a number of years now and we find them to be excellent business advisors. Their advice is always sound and practical. Blackthorn and Ann-Marie are a very important part of our business decision making
Peter Keane
Managing Director
Instrument Technology
Blackthorn Capital have worked in Partnership with Instrument Technology in preparing the company's strategic future direction and plans.
Blackthorns experience, dedication, engagement and professionalism proved to be invaluable attributes to us as we transitioned ownership of the company and positioned ourselves for sustainable future growth.